Social Media Meets Reading
July 31st, 2010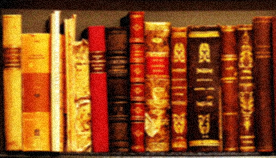 I have recently discovered a pretty awesome site called GoodReads.com. It allows you to rate, comment on and basically track books you have read, are currently reading and would like to read at some point. Just like any good social networking site it also allows you to have friends and keep updated on their latest book status, ie ratings, comments, current reads and the like. There is also an option to recommend books to friends which is nice.
It has been a bit addicting when I sit down to explore. I haven't had a chance to go through everything the site has to offer but I like it so far. It is nice to have a place to go to see a wide variety of reviews on a book you might want to read. There are multiple book lists that you can browse through and contribute to and many groups you can join to converse with people who have similar reading interests. I will have to look into some of those groups a bit more later.
Another feature I quite like is the author pages. You can become a fan of your favorite authors and if they are GoodReads members you can see their updates as well, and even when they post blogs on their own sites.
They have a nice organization system for your books called, originally enough, bookshelves. There are three you start out with automatically, Read, To Read, and Currently Reading, but you can create as many as you like and start your own organization system. Right now I haven't created any of my own, though I probably will at some point. I've seen people with shelves based on genre or topic, others with shelves categorizing books to read such as to buy or not yet released, and even people with fun shelves like books with the prettiest covers. It's a fun way to track your books and show your interests and people viewing your profile can browse your shelves as well.
It's nice to have place on the web where the whole idea is book appreciation and sharing. And it's done in a way that is fun and fits right in with the current social networking craze.